The private civil liability: the insurance that will save you some trouble!
By the end of this short article, you will know everything about the civil liability private insurance, more commonly known as CL, to which you should pay a great deal of attention to when signing a contract. It is also important to know what your insurance does not cover.
Let's get started!
What is the civil liability (CL) insurance?
Last Saturday, Zoé and I were invited at Michel et Michèle's, friends of ours who prepared us a menu that was as delicious as it was hearty. Between cheese and desert, we started playing Time's Up!
The two first rounds went very smoothly, I guessed almost all the words. Zoé was proud of me. Enthusiastic, I thought I would give it my all for the last round: mimes.
We moved to the living room for the occasion. When my turn came, I started drawing waves with my arm to help Zoé guess the word « bow », she did not get it at all. So, I got more agitated, moved my arms more frantically than before, until I touched the TV, which crashed into the ground and shattered into a thousand pieces across the room.
Zoé grew pale. Especially since that it was a state-of-the-art device, for which Michel et Michèle had saved up for months.
I was cool as a cucumber.
What Zoé did not know is that I had taken out a CL with a very low deductible a month earlier!
All I had to do was notify FBK Conseils, who informed my insurance of the damage. The television was refunded shortly after, at its new value.
This is what a CL insurance is for. It is an essential protection against bodily injuries, material and immaterial damages unintentionally caused to someone or someone's belonging.
Does the civil liability insurance cover damages caused to everyone?
When we say 'someone', we mean someone that is not yourself, nor a member of your household. If you break your child's PlayStation because he or she spent the night playing, the private CL will not refund you.
The contracts automatically exclude every member covered by the same insurance policy!
Five kinds of damages the private civil liability does not cover
Nowadays, most contracts are established based on the insuree's lifestyle and vary greatly from one another. That being said, a typical civil liability private insurance typically does not cover:
Wilful misconduct.
Accidents caused to oneself.
Accidents cause inside your household.
Accidents caused to persons insured by other persons who are insured on the same policy (for example, if you dog bites your child, if your child bites your dog or if one of your children bites another one).
All uncommon activities, which require a special private CL.
The price of a private civil liability
The pricing of this kind of contract is quite standardised by most insurance companies and will most likely be the cheapest insurance you will take out, with the exception of the legal expenses insurance perhaps.
In short, the civil liability insurance, commonly called the CL, protects you from physical, material and immaterial damage you may unintentionally cause to others.
A broken smartphone, crushed glasses, an accidental jostle can happen all too easy and can be costly. This is why the CL exists.
Discover our new online platform to entrust us with your tax return!
Complete your 2022 tax return online!
Answer a few questions,

Upload your documents and pay,

Enjoy life, we'll handle your tax return!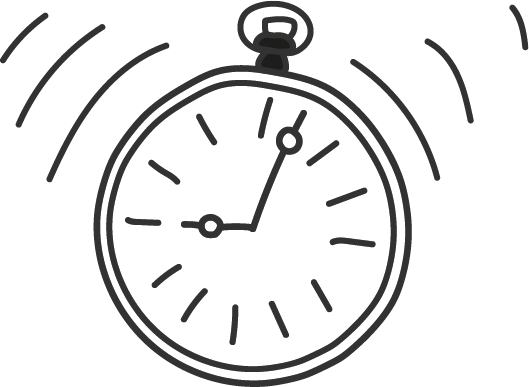 In the blink of an eye!
I entrust my tax return!