How to secure a maximal retirement OASI pension?
The maximal OASI pension for a single person is 2,450 CHF per month in 2023 (2,390 CHF in 2022), whereas the maximal pension for a married couple is 3,675 CHF per month in 2023 (3,585 CHF in 2022). 
Are you single and/or plan to be until you retire? Then you will have had to earn the modest sum of 88,200 CHF per year on average over the course of your 43 or 44 years of activity in order to benefit from the maximal pension.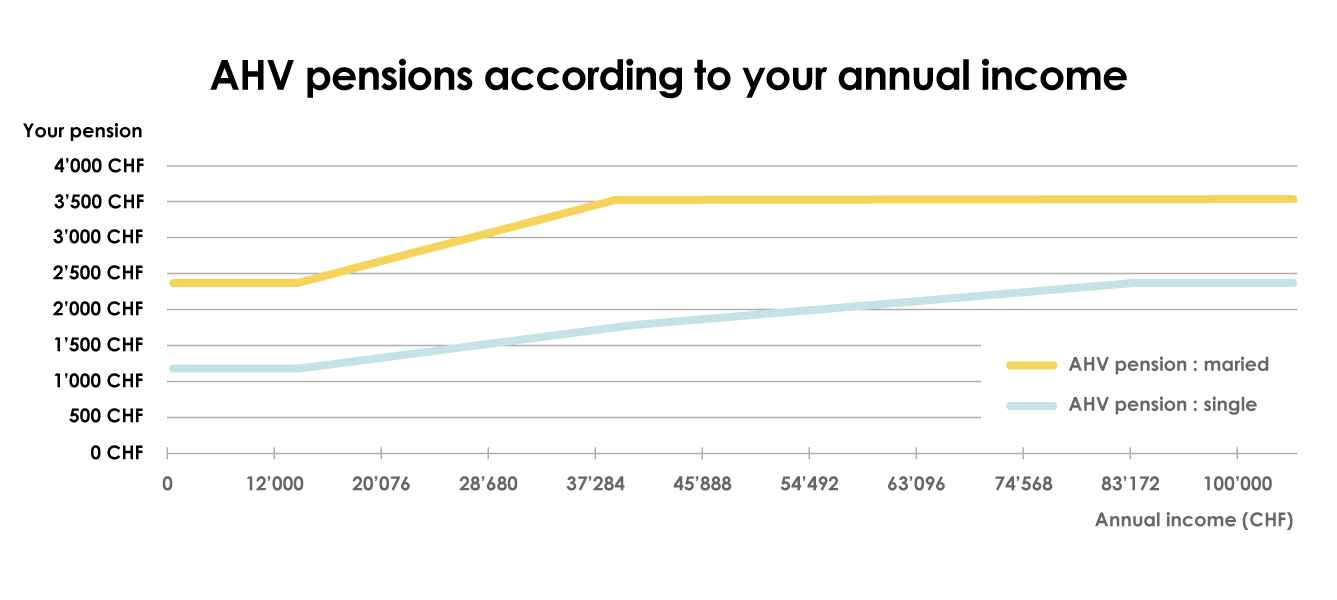 According to a 'Tribune de Genève' article from 2018, a mere third of Swiss single people benefit from a maximal OASI pension. Which makes sense, since the average full-time income is 74,000 CHF.
With an average annual income of 90,000 CHF per married couple during the legal timeframe, the love duet received the maximal pension, divided in proportion to their income.
For instance, if I am entitled to a 1,877 CHF pension and my future wife is entitled to a 2'029 CHF pension, together, we will only be able to get 3,675 CHF. Each pension will be reduced proportionally to reach the maximal amount. In our example: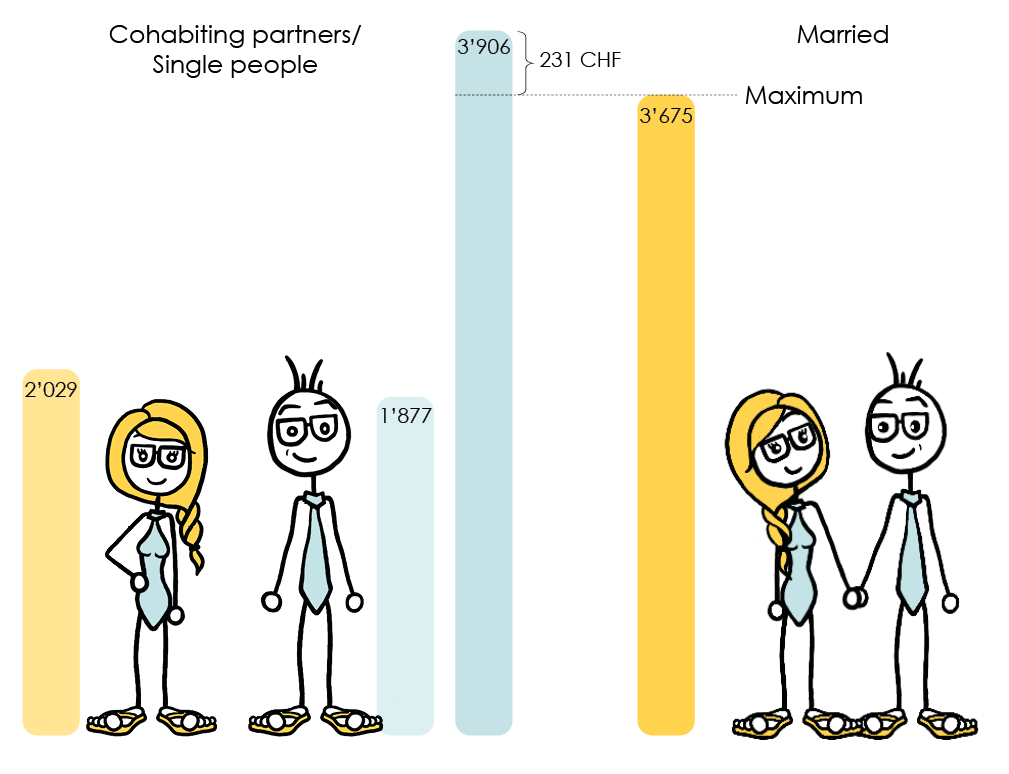 In order to determine how much each person will get from this maximal amount, the calculation is the following:

For a more encouraging figure, 50% of Swiss couples receive a the maximal OASI pension. Oh, the joys of love!