What is the pillar 3B and how to choose it?
Few people know it yet, the pillar 3B, also called free third pillar is worthy of consideration.
Often considered as a simple savings account, at best tax deductible in a minority of cantons, there is actually a lot more to it. Covering the same death and disability risks as a 3A account in an insurance, the third pillar B is a kind of life-insurance open to all, regardless of status or income.
While only the cantons of Geneva and Fribourg allow to deduce the pensions paid from your taxes (up to 750 CHF per year and per person in Fribourg, and 2,200 CHF per year of a single person and 3,300 CHF per year for a married couple in Geneva), the other advantages of the 3B pillar are:
The possibility to terminate the contract and/or withdraw the total amount whenever you wish. Be careful with the repurchasing values!
The possibility to choose who to cover in case of death.
The possibility to take out a loan easily and at advantageous rates.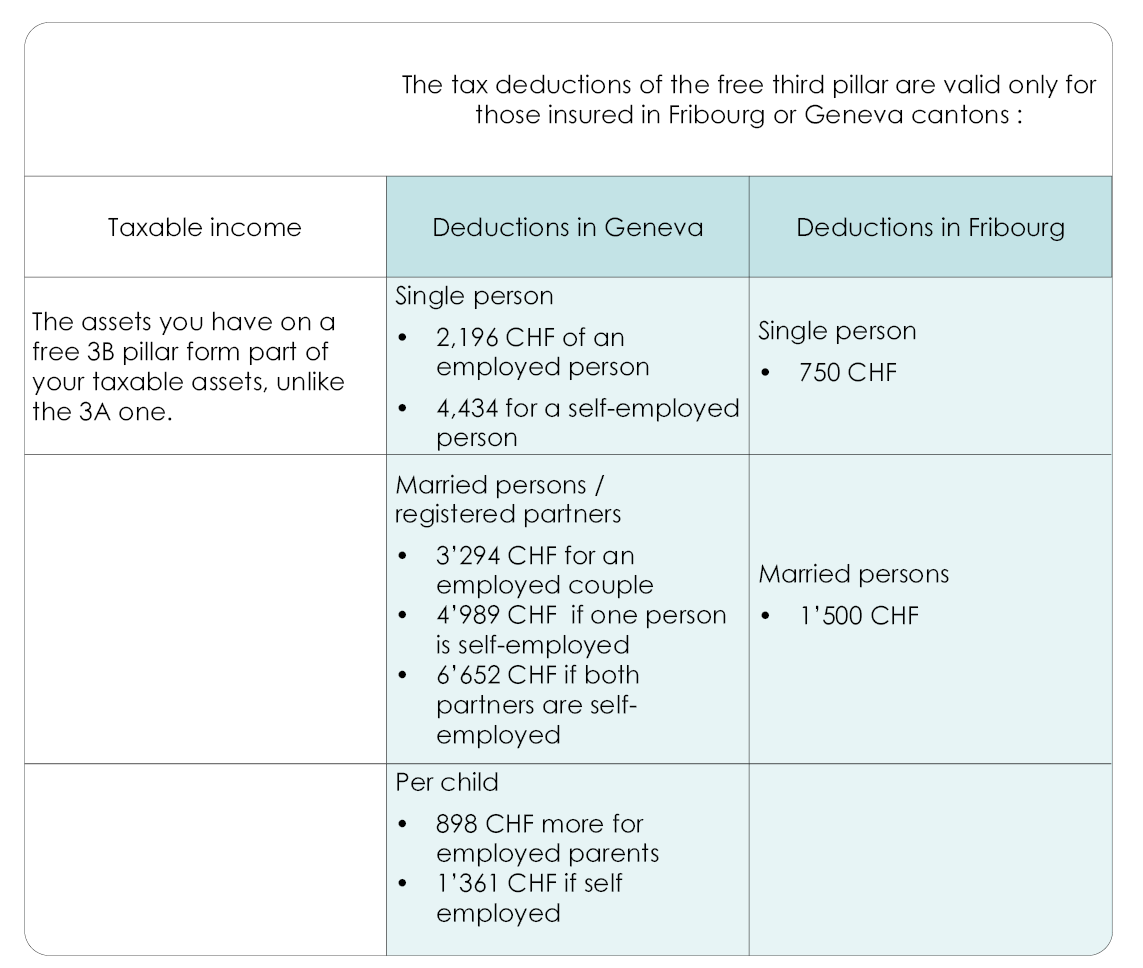 Just remember that the third pillar B, is kind of the zero-problem pack of retirement planning. Not the most advantageous one in the long-term but the one for which you will not have to ask yourself any questions.
Last little clarification, the third pillar B differs quite strongly fiscally from the pillar 3A:
It is deductible only in some cantons and for much lower amounts than the pillar 3A
It is imposed like fortune, based on repurchasing values (no imposition for the pillar 3A)
Upon withdrawal of your pillar 3B, no exit taxes will be levied, unlike the pillar 3A