What is the retirement age?
As you may have noticed, I am a man. Consequently, my retirement was set at 65 years old. My wife Zoé will be able to retire on year before me, that is at the age of 64.
That is in the case of an ordinary retirement, but it is possible to either retire early or postpone your retirement.
When I found out about this, I immediately wanted to place an option on early retirement! But there was a hiccup… while it is possible to retire up to two years before the agreed upon age, this will lead to a significant decrease in OASI pension.
On the other hand, it is possible to postpone one's retirement by delaying it by one to five years. At first, I did not get the point… until I was told that doing so would significantly increase my future OASI pension! Interesting…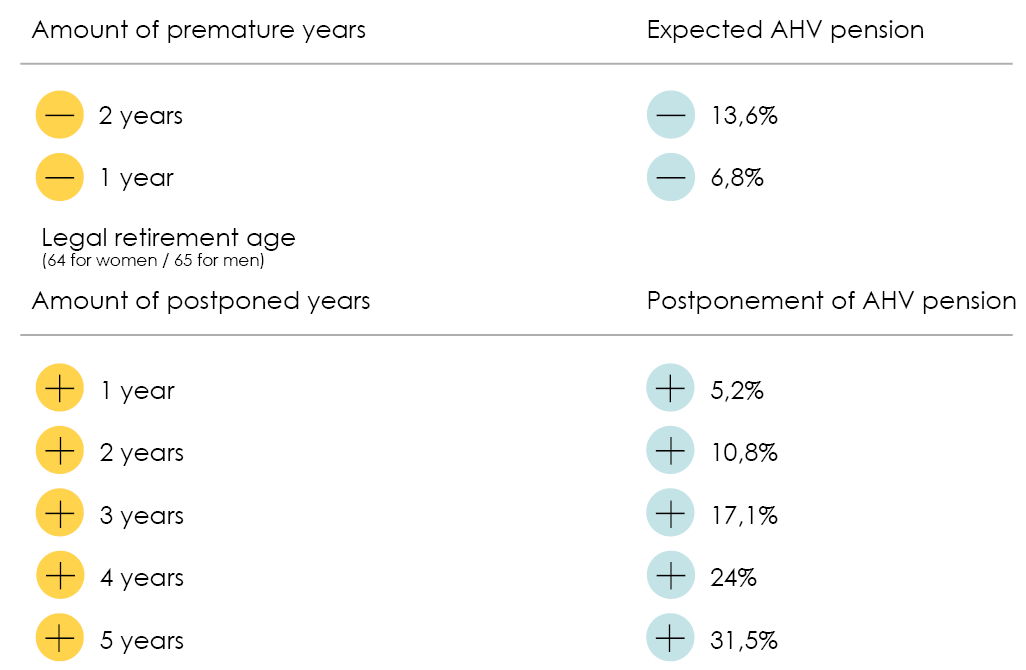 Not being eligible to recover one's first pillar for being too young is one thing, but nothing prevents you from retiring sooner than that. The only thing to keep in mind is that as long as you do not receive OASI pensions, you are required to contribute as a person not in employment. If you don't, you will have gaps in your contributions and will not qualify for receiving a full pension.